Halo 4 is a first-person shooter video game developed by 343 Industries and published by Microsoft Studios for the Xbox 360 video game console. The game was released in most territories worldwide on November 6, 2012. Halo 4's story begins four years after the ending of Halo 3; the player assumes the role of the Master Chief, a cybernetically-enhanced supersoldier. The story is mainly set on a Forerunner planet, where Master Chief encounters the collection of alien races known as the Covenant and ancient warriors of the Forerunner empire known as the Prometheans. Master Chief is accompanied by the artificial intelligence construct Cortana, who is dying throughout the story.
Halo 4 earned US$220 million on its launch day and $300 million in its opening week, marking a new record for the franchise. More than one million people played Halo 4 on Xbox Live within the first 24 hours of release. As of December 6, 2012, the game has sold approximately four million copies. The game received generally positive reviews from professional critics on release.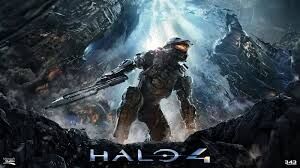 Halo 4's story or campaign mode can be played alone or cooperatively with one other player in split screen, and up to three other players through Xbox Live. Unlike in Halo 3 cooperative campaign where each player takes the role of a different character, in Halo 4 all players assume the role of Master Chief. Players can enable skulls in the campaign menu which act as gameplay modifiers such as increasing enemy health, changing NPC behavior or removing elements of the player's HUD. The campaign also features terminals which provide the player with additional backstory via videos viewed in the Halo Waypoint application on the Xbox 360.
In Halo 4's multiplayer component, titled Infinity multiplayer, players assume the role of a customised Spartan-IV super-soldier. Players can progress through ranks by earning experience points from completing matches and challenges. Gameplay items such as visual customizations, weapons, armor abilities, and various upgrades are unlocked and can be acquired by players when they gain ranks. Once players attain rank SR-50, they can enlist into a "Specialization", enabling them to unlock further cosmetic and gameplay enhancing customizations for their Spartan.