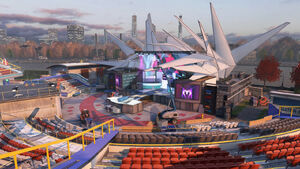 Introduction

This page gives you information about the recent call of duty games such as Black ops 2 and Ghost which is the upcoming Call of duty game released in November made by Infinity Ward along with Modern warfare 1, 2 and 3.
New gun camos are coming out soon on an unknown date which include: Bacon camo, Benjamin camo, Dia de Muertos camo, Graffiti camo, Jungle Warfare camo, Kawaii camo, Party rock camo and Viper camo.
For more info visit this link : http://www.google.com.ph/imgres?imgurl=http://cdn0.sbnation.com/uploads/chorus_image/image/9678209/black_ops_2_personalizations.0_cinema_640.0.jpg&imgrefurl=http://www.polygon.com/2013/3/13/4100762/call-of-duty-black-ops-2-personalized-camos&h=360&w=640&sz=81&tbnid=hAtFH-X0kOW1BM:&tbnh=71&tbnw=126&prev=/search%3Fq%3Dblack%2Bops%2B2%2Bcamos%26tbm%3Disch%26tbo%3Du&zoom=1&q=black+ops+2+camos&usg=__HS-7M5vmSDTUHVbr75oHmXPj91g=&docid=3KGvnJPFgZZgbM&sa=X&ei=WbyiUfXtLs-GrAfdsYCwAQ&ved=0CEEQ9QEwAw&dur=0
Uprising DLC (Black Ops 2)
[
]
the DLC contains latest multiplayer releases including
Vertigo - a futuristic skyscraper in Mumbai india contains a brand new challenge as every area is a hazard
Studio - a remake of the famous Black ops 1 map firing range with new additions such as studio effects and props of movies
Magma - a map that is plagued with lava and has a hazard in every step an extremely good challenge for adept players
Encore - a brand new idea for a map in London. A stage that we can play on with instruments and a big layout of the map.
Mob of the D34D
Mob of the dead is the latest addition to the zombies playlist that can be purchased together with the Uprising DLC and is situated in Alcatraz prison. The zombies map offers new features such as Afterlife mode where player must solve mysteries by entering afterlife mode and turn on turbines, blast rooms and charge perks, New perks involve electric cherry which creates an electric field around you during reload and is better for dealing with zombies.
New wonder weapons include the death machine and the blundergat and it includes pack-a-punch with its own alcatraz twist. This map includes jump scares and buildable planes to exit to and return to the map when needed.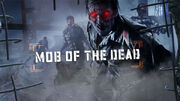 Sources from www.google.com www.callofduty.com www.youtube.com/matroix
Check out other pages on the Wiki aswell by clicking on the Games link above and be sure to leave a comment for further feedback
Done by : Navin Nair 9 G
Be sure to check out the sources and matroix's channel for the latest call of duty information.